Mary Evans
-
Forenames:

Mary

Surname:

Evans

Place of Birth:

Doncater

Date of Marriage:

--/--/1920

Spouse:

John

Service Type:

Civilian: Nurse (trained)

Regiment:

Scottish Women's Hospital

Service Record:

Maiden name Shearman. Had one child John Brian Davey Evans. Received an MBE for her work.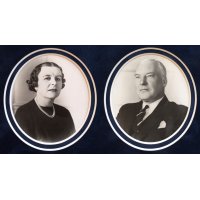 Doncaster-born Mary Evans served in a French hospital run entirely by women.